Meet Dr Jade Charoenwacharavit (Chiropractor)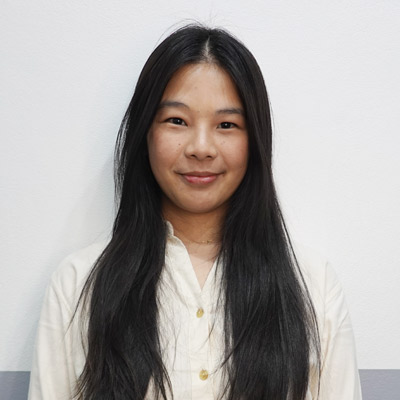 With a deep-rooted passion for the function and movement of the human body, Dr Jade is committed to making a positive impact on her patients' overall health and wellbeing.
Dr Jade's journey into chiropractic care began with a personal experience that ignited her passion for making a difference in people's lives. Witnessing her mother's struggle with lower back pain and the subsequent relief she found through chiropractic care, Dr Jade was inspired to pursue a career in the field.
Extensive Qualifications and Education
Dr Jade's commitment to excellence is reflected in her impressive qualifications and educational background. She holds a Bachelor of Science degree with a major in Medical Science from the University of Technology, Sydney (UTS). Building upon her solid foundation, Dr Jade went on to achieve a Master of Chiropractic from Macquarie University. Her comprehensive education equips her with the knowledge and skills necessary to provide top-notch chiropractic care.
Continual Growth and Professional Development
Understanding the importance of continuous growth and staying at the forefront of her field, Dr Jade actively seeks professional development opportunities. She regularly attends clinical seminars focused on the Gonstead technique, a specialized chiropractic approach, and participates in mentoring classes to enhance her communication skills. By expanding her knowledge and honing her abilities, Dr Jade ensures that her patients receive the highest level of care.
A Fulfilling Journey of Empowering Wellbeing
For Dr Jade, the most fulfilling aspect of being a chiropractor is witnessing the positive impact she has on her patients' lives. By understanding each individual's unique experiences and needs, she guides them on their wellness journey, promoting a healthy lifestyle and empowering them to live balanced lives. The continuous learning and growth in her profession allow Dr Jade to consistently provide comprehensive and compassionate care.
EXPLORE OUR SERVICES »
Embracing Life Beyond the Practice
When Dr Jade isn't caring for her patients, she enjoys swimming and outdoor walks, ensuring she maintains an active lifestyle. Exploring the beach, indulging in a good book, and pursuing hobbies like crocheting and knitting bring her joy. Dr Jade also nurtures her curiosity for different cultures and cuisines by travelling to various countries, allowing her to expand her horizons and form connections with people from diverse backgrounds.
Whether you're seeking relief from pain, improved mobility, or overall wellness, Dr Jade can't wait to welcome you to the practice. Schedule an appointment with our team today to discover the power of chiropractic care.

Dr Jade Charoenwacharavit | (02) 9560-0184