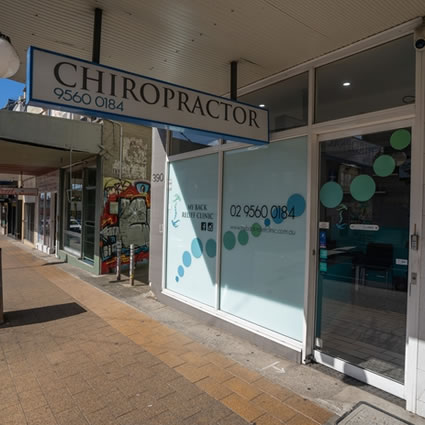 About My Back Relief Clinic
Our Purpose
We started My Back Relief Clinic with a very simple aim: to improve people's lives. We do that by providing various services, such as spinal adjustments, muscle work, preventative exercises, rehabilitation, and spinal and ergonomic advice.
Our History
After graduating from Macquarie University Sydney, Dr Paula Basilio (Chiropractor) worked in Brisbane for four years in a paediatric and pregnancy-oriented clinic. She opened our clinic five years ago, and our team also includes Chiropractor Dr Kenneth Wright. Together, they provide Dulwich Hill and Marrickville, Ashfield patients the best in thorough, specific chiropractic care using the Gonstead Technique.
Our Goal
As spine experts, we strive to diagnose, correct and prevent mechanical disorders of the musculoskeletal system that affect the nervous system's ability to function correctly. Since your nervous system (made up of your brain, spinal cord and nerves) controls every structure and function of your body, it's imperative to keep it in good working order. Specific, beneficial adjustments correct the position and motion of your spine, which reduces or eliminates interference from your nervous system.
MEET THE TEAM »
Our Approach
Patients experience many benefits from our approach to care, including reduced pain, greater mobility, and improved overall health. We take the time to explain everything we do and how it may help with your situation.
We use both subjective and objective assessments to detect and locate areas in need of adjustment. These diagnostic techniques include chiropractic, orthopaedic and neurological examinations, digital posture exams, nerve scans using the Nervo-Scope® and, when warranted, X-rays.
This comprehensive diagnostic approach allows us to accurately address your individual problem areas with the specific adjustments you need. We also do regular reassessments every few visits to ensure you are making progress towards your goals.

About My Back Relief Clinic | (02) 9560-0184