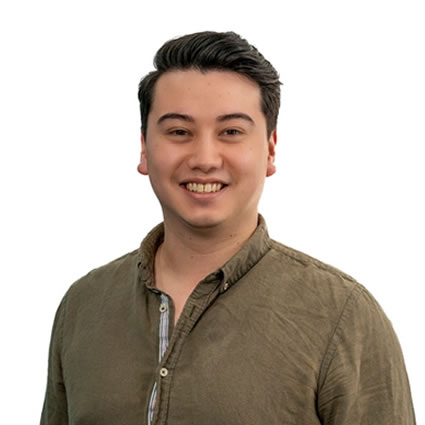 Meet Dr Kenneth Wright (Chiropractor)
The Path to Chiropractic
Dr Kenneth Wright was born in Singapore to a Singaporean mother and New Zealand (pakeha) father. Growing up both in Singapore and New Zealand, he always had a passion for health and helping people. He was into sports and suffered his fair share of injuries, and chiropractic care has helped him immensely. Kenneth's first encounter with chiropractic care was after he fell out of a tree when he was young and injured himself.
Based on his own experience, the only logical choice for a career path was to become a Doctor of Chiropractic so that he could help others with their musculoskeletal health. Kenneth landed here in Australia to study.
As he learned more about the profession, Kenneth fell in love with the skill and knowledge that he gained, and he gets great joy in seeing patients improve during their care. He finds it very rewarding to improve someone's life in some way.
Areas of Clinical Interest
Kenneth has several areas of clinical interest.
Acute pain care: A person suffering from acute pain is in a situation where the body has taken damage, and that is your body telling you that it needs to heal. Acute pain can often be improved quickly and with better long-term results through manual therapy. This can include adjustments, mobilisations, soft tissue work and more.
Long term musculoskeletal health: Long-term musculoskeletal health is important. Everybody has had injuries, falls or stress. These can all take a toll on your body leading to bad patterns of movement, behaviour or posture. Over time these changes can cause pain, degeneration or changes to your nerve function. Looking after your musculoskeletal health before you have reached the stage of pain, whether it be acute or chronic, can help prevent or catch current injuries early.
Functional movement: Functional movement is a part of life. Everyone needs to move, whether it be at home cooking, cleaning or looking after children, or at work or play. Without movement, our body starts to break down and can lead to serious health complications. So having functional movement is important, as having proper coordination and range when you do move can help prevent injuries or undue stress on your body.
Building Connections
Kenneth has a very personable and compassionate approach to patient communication. Having lived in three different countries, he is able to see the different ways people communicate, whether personally or culturally. This has added to his learning and enhanced his ability to connect with people.
Away From Work
Kenneth is a keen learner, with an insatiable curiosity about how the world works and what it has to offer. He believes that balance is very important in all things, including work, health and play. He enjoys video games, exercise and learning constantly. He loves combat sports in particular and can often be found watching the UFC on his days off.

Dr. Kenneth Wright | (02) 9560-0184