Pregnancy Back Pain in Dulwich Hill
At My Back Relief Clinic, we see many patients during pregnancy. Your body goes through massive changes including mood, sleep patterns, and increased headaches, but the one that brings most women to our office is back pain.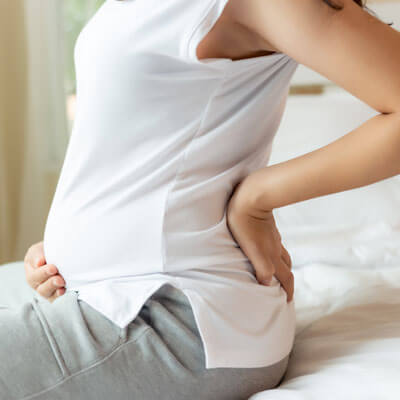 Body Changes From Pregnancy
Over the course of nine months, pregnancy stretches your abs and certain ligaments, and changes your centre of gravity, making you walk, sit, sleep and move differently. This often causes pressure and tension in the joints and muscles of the low back. On top of that, pregnancy pain can also cause other symptoms such as pain at the front of the pelvis (pubic symphysis pain), leg discomfort and sciatica (pain down the leg).
Chiropractic During Pregnancy
Chiropractic care is aimed at encouraging good function of the pelvis and spine during pregnancy. Care often involves chiropractic adjustments, stretches specially for the tight muscles at the front of the pelvis and hamstrings, as well as gentle exercises and advice to manage the changes that you are going through during these nine months.
What Happens After Pregnancy?
Women also commonly seek our care to manage the sudden changes of the pelvis and spine after birth. On top of this, women often feel a new developed tension that arises due to changed demands of holding newborns for extended periods of time. Therefore, it is common during this period that women may also feel soreness in their neck, shoulders and mid back.
Our Approach to Care
At My Back Relief Clinic, we understand that pregnancy and post pregnancy can be a wonderful and sometimes scary time when it comes to all the rapid changes you experience. We try to put your mind at ease as we take a comprehensive history and examination to determine the best course of action to address your condition.
From there we recommend care appropriate to your size and stage of pregnancy/post pregnancy. We ensure we prioritise you and your growing baby's safety at all times.

Pregnancy Back Pain Treatment Dulwich Hill, Marrickville, Ashfield NSW | (02) 9560-0184