Back Pain in Dulwich Hill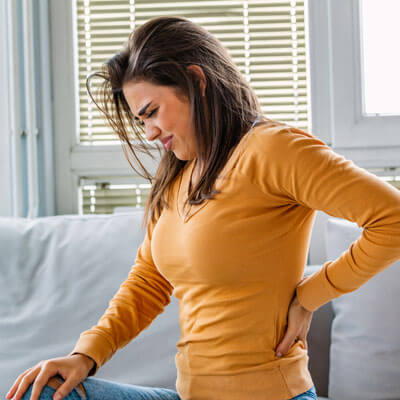 If you suffer from low back pain, you're not alone! Around 80% of the population will experience low back pain at least one time in their lifetime, with a great proportion of this population suffering from chronic low back pain (i.e. pain lasting for more than 3 months). Unfortunately, back pain can affect almost every aspect of life, from work, family life, sleep and even mental wellbeing. Find out how care at My Back Relief Clinic may help.
Reasons for Low Back Pain
Back pain may be caused by a variety of factors such as genetics, occupation, sports, weight, body type and hobbies. One of the most common reasons that we as chiropractors see is back pain due to excessive sitting.
Modern-day jobs mean that many people are stuck hunched over a desk for the majority of the day. This position compresses the low back spine causing micro trauma to the area. This means that your pain may start to appear months or years after starting your desk job.
You may also experience lower back pain if you have hip problems or other postural imbalances that may lead to excess pressure being placed on the lower back.
How Chiropractic May Help
Chiropractic adjustments are aimed at improving the movement in joints that are causing your back pain. The latest review of the clinical effectiveness of chiropractic and low back pain by Bronfort et al. 2014 states that "spinal manipulation / mobilisation was effective in adults for: acute, sub-acute, and chronic low back pain."
This means that chiropractic was a valuable type of care for most low back pain, no matter how long you've had it—from one day to thirty years.
Our Comprehensive Approach to Care
At My Back Relief Clinic, we take the time to try and determine the root cause of your problem. We do this by taking a comprehensive history and examination and, if clinically indicated, we may refer for X-rays. We understand everyone's pain is individual, so we implement multiple tools such as chiropractic adjustments, rehabilitation and ergonomic strategies to properly address your unique condition.
Get Started Today
Don't suffer with back pain needlessly! Contact us today to schedule care with one of our chiropractors.
CONTACT US »

Back Pain Treatment Dulwich Hill, Marrickville, Ashfield NSW | (02) 9560-0184